In recent years, scientists and health care professionals have focused more attention on the effects of poor indoor quality in a variety of settings; two recent studies have turned the spotlight on an area that historically has been rife with germs, viruses and bad air: daycare centers.
Because daycare centers cater to children from infants to toddlers to pre-school-aged children, the chances of passing along germs and bacteria are relatively high. So researchers in the city of Espoo, Finland—part of the metropolitan Helsinki area—looked at a random sample of 30 daycare centers to determine overall indoor air quality, gauging humidity, CO2 concentrations, temperature, airflow and other metrics.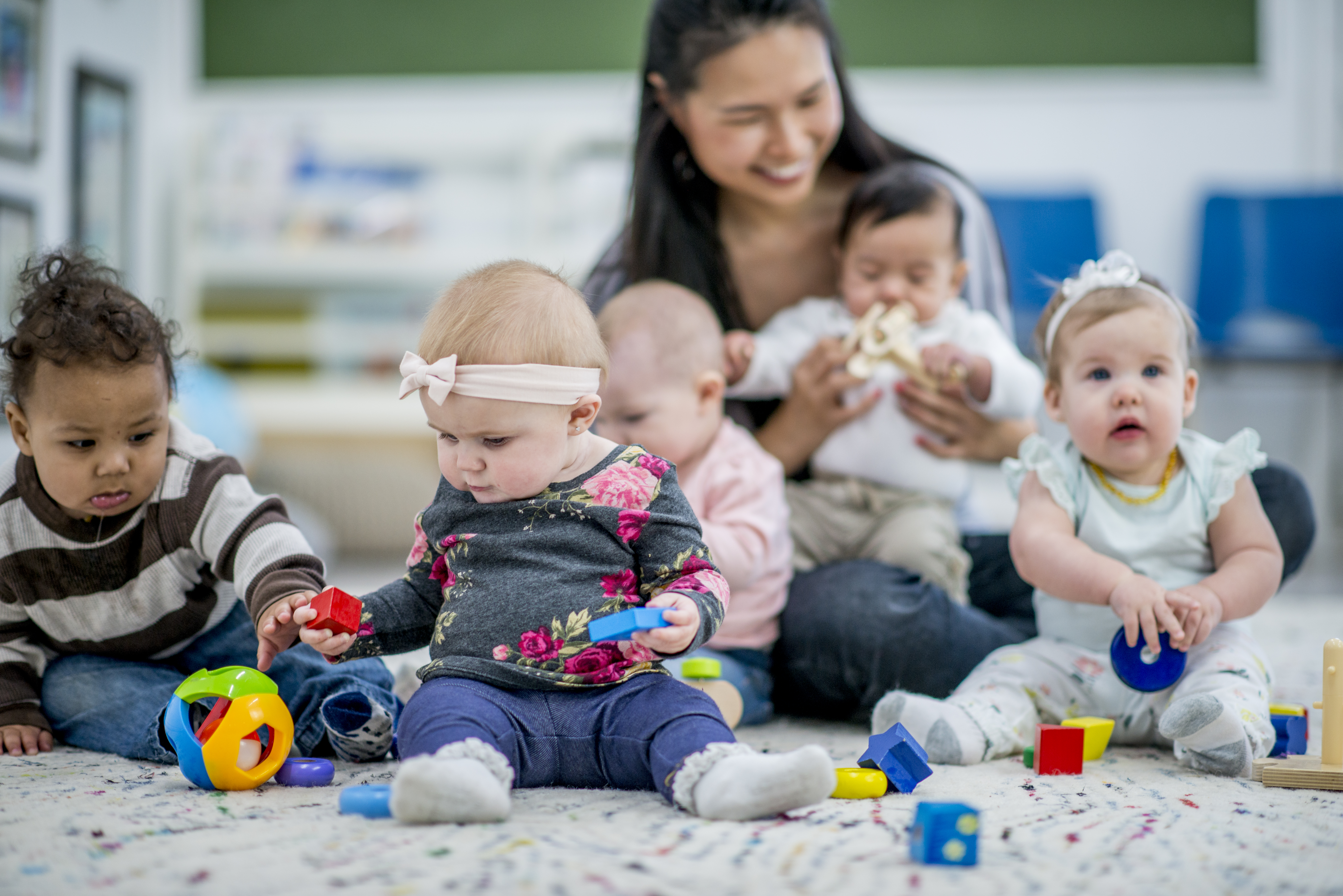 Their hypothesis
If the air quality was already compromised, it would be made worse with the introduction of germs, viruses and bacteria. They took air samples during a one-day period and found air quality across the board was poor. CO2 levels were charted beyond safe limits, and older buildings not using newer HVAC systems experienced the worst levels. Airflow was inadequate and temperature and humidity levels varied.
Their conclusion
Children and staff were not well served, and air quality levels needed significant improvement. Surveys conducted with staff members cited unpleasant odors as the most prevalent perceptual problem.
A similar study was conducted by researchers in Seoul, Korea, where measurements were taken at 25 daycare centers. The researchers found high levels of the volatile organic compounds (VOCs) benzene, toluene, ethylbenzene, xylene and styrene in the air, as well as significant levels of bacteria and mold, which was prevalent because of water damage to older centers and buildings. The study concluded that much more needed to be done to ensure healthier environments for children with still developing respiratory systems.
But what to do?
One answer lies in actually cleaning the air. AeraMax Professional air purifiers have been proven to effectively and efficiently remove contaminants from indoor air, using a True HEPA hospital-type filtration system to rid the air of bacteria, VOCs, viruses, odors, germs and other irritants. It removes up to 99.97 percent of these pollutants from indoor air, sensing when the air needs to be clean automatically.
To see how AeraMax Professional helped daycare centers and nurseries—as well as all sorts of other facilities—check out our case studies.